After much deliberation, the Ripon Chamber of Commerce Board of Directors have come to the conclusion that as much as we would love to host the 59th Annual Almond Blossom Festival this February the circumstances are simply beyond our control and we are forced to cancel this event as we continue to comply with State, County, and City restrictions. We did not want to cancel yet another event and have attempted to find creative solutions to bring some kind of community event to Ripon during these unprecedented times; unfortunately, planning and executing any type of large scale event with a stay-at-home order in place and no end in sight has become an impossible task.
We know how much this event means to the community and our faithful vendors so we appreciate your understanding as we look forward to planning for next year's Almond Blossom Festival, February 25th-27th 2022
We will proceed with our Miss Almond Blossom Queen Competition with a series of virtual events. Please support these young ladies who continue to work hard to achieve the great honor of being crowned Miss Almond Blossom/Miss Ripon 2021. We have also chosen to honor an Almond Blossom Grand Marshal even though there will not be a parade this year. The Grand Marshal has provided the theme for all the speeches for the Queen Candidates. Please stay tuned for our official announcement of the Grand Marshal on the Speech Night for the Queen Candidates on January 21st at 6:30pm live on Facebook.
As we navigate the upcoming year we hope we can bring back our treasured community events and maybe add some new fun things down the road. Please continue to follow our social media for updates and details. Thank you for your continued support throughout these trying times.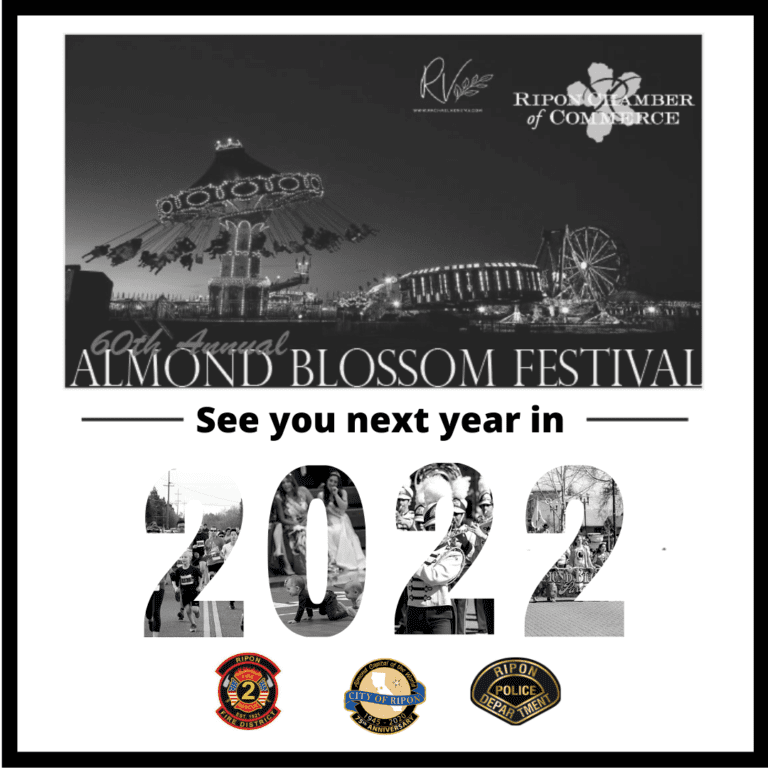 Thank you to all who helped make Almond Blossom 2020 HUGE success! Special shout out to all of our sponsors, parking team, volunteers, Chamber board members, and to the City of Ripon for all of your help and support! We hope you all enjoyed the event and had as much fun as we did. See you all next year!
-Ripon Chamber Staff
Kelly, Cassandra, & Catie
Almond Blossom 2020: February 20th-23rd
2020 Almond Blossom Sponsors
Almond Blossom Parade 2020 Winners
Sweepstakes-COS Play for Charity, Best Float-RE/Max Executive, Best Band-Livingston Middle School, Most Entertaining-Blessner's Tae Kwon Do, Hometown Spirit-Ripon 4-H Club, and Equestrian Sweepstakes-Merced County Sheriff's Posse
Photos by Rachael Venema Photography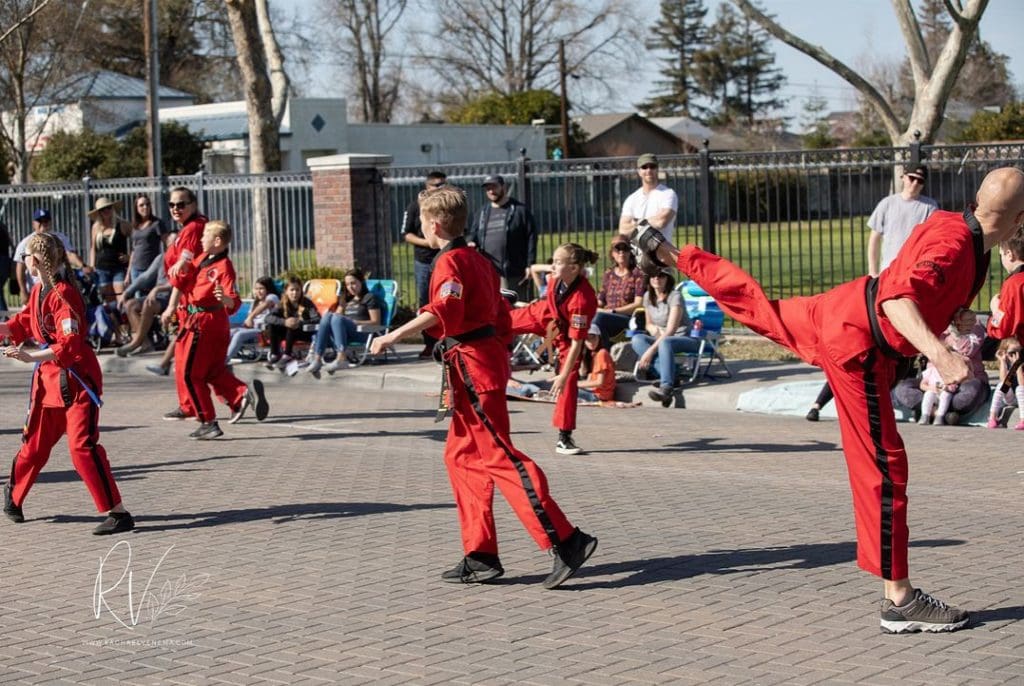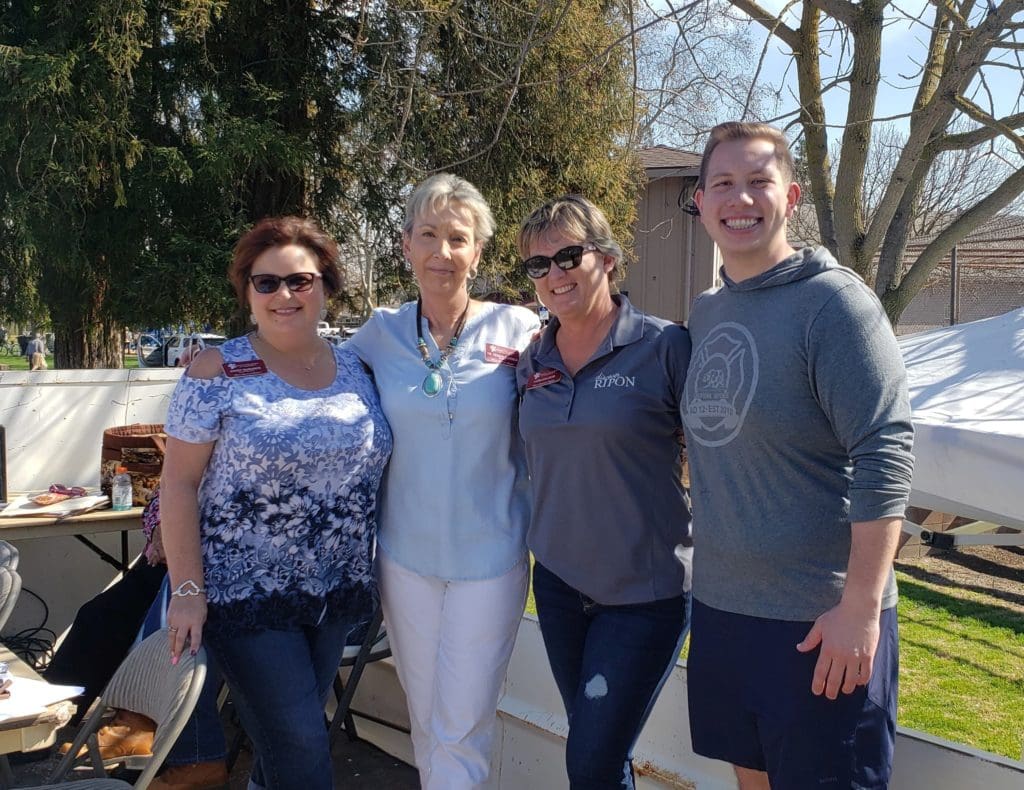 2nd Annual Pet Photo Contest
Congratulations to our 2nd annual Pet Photo Contest winner Mauzy & Finley!  They received over 680 Facebook likes!! Congrats to the Chamber's newest furry friend!