Produce high quality almonds at competitive prices, with diligent attention to food safety, customer and grower satifaction.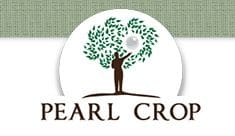 The company's management and processing team is well seasoned in the food industry with both domestic and international expertise. Reflecting the global nature of business, Pearl Crop is culturally diverse, representing many nationalities with multi-lingual capabilities. While global in our marketing approach, the company has a local, small business approach to business. The company is founded on the principles of Honesty, Integrity, and a motto of "Ease of Doing Business" in all of our dealings. We also pursue Quality, Service, and Excellence in all of our endeavors. Pearl Crop believes in its business philosophy and is proud of its success and rapid growth.
River Oak Orchards is a family farming operation and processing facility located in Manteca, California. River Oak prides itself on packing and shipping the highest quality California Walnuts.