37th Annual Main Street Day
Saturday, October 15th, 2022
9:00am-3:00pm
Located in the heart of Historic Downtown Ripon, Main Street Day will bring a car show, antique faire, career faire, color run, Ripon Consolidated Fire District pancake breakfast, kids zone, vendors, great food, live music, arts, crafts, and entertainment. There will be lots of family fun activities, this is a great event you won't want to miss! 
If you have any questions please call the Chamber office at 209.599.7519.
Looking forward to another great year!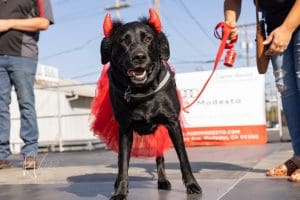 Be a Main Street Day Vendor!
Thank you for your interest, but vendor applications are now closed! Please contact us at info@riponchamber.org if you have questions or would like to be placed on our waitlist. 
Main Street Day Car Show-
Sponsored by Discover Ripon
Calling all Car Show fanatics- Our Ripon Main Street Day Car Show is BACK! Applications are now available with the link below or in person at the Chamber office. The first 75 applicants will receive a FREE goodie bag that will include a free t-shirt, a dash plaque, 2 Ripon Consolidated Fire Department Pancake Breakfast tickets, and 2 raffle tickets! Completed applications can be emailed to info@riponchamber.org or mailed/dropped off a the Chamber office at 104 S. Stockton Ave. Once the application is complete, we will send you a link for payment via credit card. Cash or check payments can be made in person or sent via mail. 
This year's Main Street Day will include a Career Fair!
The Main Street Day Career Fair is a Ripon Chamber Foundation signature event (located in the Ripon Bank of the West parking lot) that aims to connect local students and potential applicants to vocational industries. The Ripon Chamber Foundation is the 501C3 arm of the Ripon Chamber of Commerce with a mission to educate and provide a bridge to vocational career pathways in lieu of a tractional college track experience.
We encourage high school students and young adults to traffic this part of Main Street Day to learn more about employment opportunities from local business owners.
Main Street Day
Community Stage
Join us on the corner of Main Street and Walnut Avenue for the Main Street Day Community Stage! If you are interested in singing, dancing, or showcasing your talent, we would love to have you! Sign up with the link below. Once your sign up is complete, we will contact you with further instructions and assign you a time slot. Contact us at 209-599-7519 or questions!
Main Street Day Pet Parade
Join us for a Ripon Main Street Day pet fashion show extravaganza! Participating owners and pets will line up and parade down Main Street and walk across the community stage. Best in Show will receive a special prize. We want to see your cutest, most fashionable pets of all kinds so costumes are encouraged. Sign up with the link below to receive all the details!